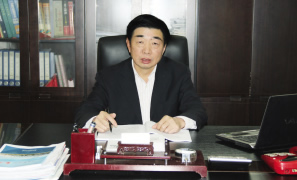 Looking back at the past, through 23 years trials and hardships, along the way, has flowers and applause, also has sad and tears. 1993 oriental industrial Co., Ltd is a small factory that has just started. After continuous development and growth to today's group companies, for the industry and society make a due contribution.
With the development of the times, the progress of technology. Especially the world's climate change. For us also go through the same hard times. Even so, we still increase investment、 research and development efforts. Adhere to strict management, continuous innovation, strengthen confidence. Make the taiyang chemical technology co. ltd. Become east Sun, glorious and resplendent.
New taiyang concept: Produce the best product, Sell the lowest price, Be the best service and honesty with the users. Thank you for many years as always concerned about and support of our company.
Warmly welcome all of friends to visit the company guidance and negotiation!
CEO: